Project Description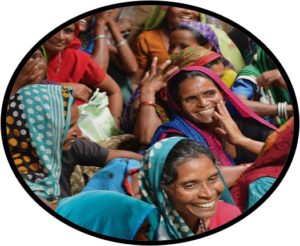 Direction and autonomy of girls and also the improvement of their political, social, economic and health standing may be a extremely vital finish in itself. additionally, it's essential for the accomplishment of property development. the total participation and partnership of each girls and men is needed in productive and fruitful life, together with shared responsibilities for the care and nurturing of kids and maintenance of the home. altogether elements of the globe, girls face threats to their lives, health and well- being as a results of being bowed down with work and of their lack of power and influence. In most regions of the globe, girls receive less formal education than men, and at an equivalent time, women's own information, skills and header mechanisms usually go unrecognized.
the ability relations that impede women's attainment of healthy and fulfilling lives operate at several levels of society, from the foremost personal to the extremely public. Achieving amendment needs policy and programme actions that may improve women's access to secure livelihoods and economic
resources, alleviate their extreme responsibilities with respect to housekeeping, take away legal impediments to their participation publicly life, and lift social awareness through effective programmes of education and mass communication. additionally, rising the standing of girls conjointly enhances their decision-making capability in any respect levels altogether spheres of life
particularly within the space of sex and replica. This, in turn, is crucial for the long- term success of population programmes. expertise shows that population and development programmes are simplest once steps have at the same time been taken to enhance the standing of girls. Education is one among the foremost vital suggests that of empowering girls with the information, skills and assurance necessary
world's adults, most of them girls, haven't any access to written information, to new skills or to technologies that will improve the standard of their lives and facilitate them form and adapt to social and economic amendment. There are a hundred thirty million youngsters United Nations agency aren't registered in elementary school and seventy per cent of them are women.